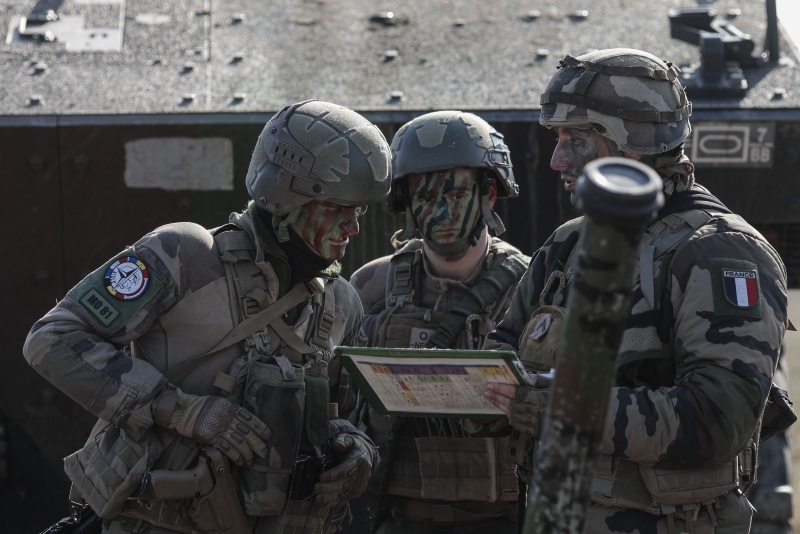 More than 10,000 troops with over 1,700 hardware items from 14 allied countries will participate in the Saber Guardian 23 (SG23) military exercise which will start on Monday at the 'Smardan' Secondary Combat Training Center, the Defence Ministry announced on Friday.
The exercise, termed as "the most ample and complex multinational training activity this year", is led by the "Gen. Ioan-Emanoil Florescu" Joint Forces Command and will take place at military training grounds and facilities in Romania.
Along with Romania, 12 allied countries participate with troops and combat training equipment in the SG23 multinational exercise: Albania, Bulgaria, France, Greece, Italy, North Macedonia, Montenegro, the Netherlands, Poland, Portugal, the Republic of Moldova and the United States of America.
The main sequences of the exercise will take place at the "Getica" National Combat Training Center in Cincu – Brasov County, the Secondary Combat Training Center in Smardan – Galati County, the Secondary Combat Training Center in Babadag – Tulcea County, the ground-to-air shooting range of the "Gen. Ion Bungescu" Air Defence Training School at Capu Midia, and the 57th "Mihail Kogalniceanu" Air Base – Constanta County.
SG23 activities will also take place at the training facilities in Slobozia and Bordusani – Ialomita County, Varsatura – Braila County, and Frecatei – Tulcea County.
Saber Guardian 23 continues the series of exercises started in 2013 and is designed to enhance interoperability in a wide range of missions for NATO member countries and partner countries. The planned training activities include tactical ground movements, wet gap crossing, tactical exercises with and without live shooting with the technical means of all force categories, parachuting, as well as specific medical activities for the evacuation and treatment of the wounded.
SG23 is part of the Defender 23 multi-national joint exercise planned by the U.S. European Command (USEUCOM) and led by the U.S. Army Europe and Africa (USAREUR-AF) Command. AGERPRES