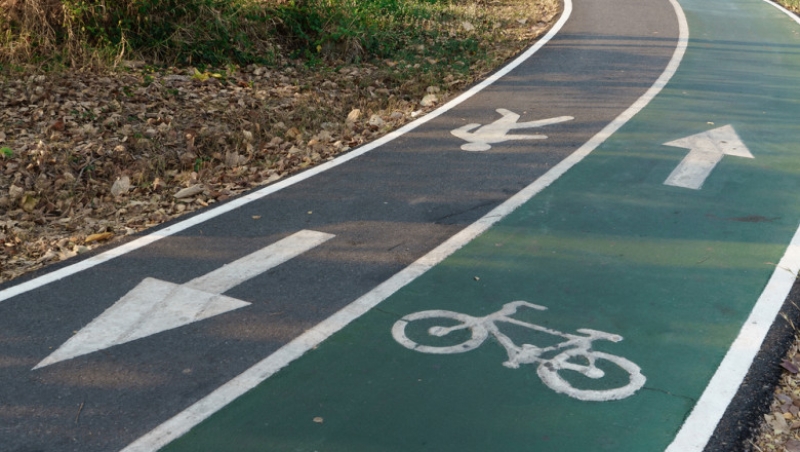 The first seven funding contracts for the arrangement of cycle routes for tourists on the embankments of water courses were signed between the Ministry of Development, Public Works and Administration (MDLPA) and the Ministry of Environment, Water and Forests, told Agerpres.
According to a release of the MDLPA issued on Wednesday, the seven funding contracts, worth 206,985,394.06 RON aim to set up 426.09 km of cycle routes on the embankments of water courses managed by the "Romanian Waters" (ANAR), through its territorial structures, namely the Banat, Crisuri, Jiu, Mures and Olt Water Basin Administrations.
The quoted source mentions that the embankments are registered real estate and they are in the public property of the Romanian state.
"The cycle routes will allow Romania to participate and contribute to the reconfiguration of Euro Velo, the European cycle route network and the various international cycle routes. Thus, ecotourism will develop, encouraging the use of bikes as alternative means of transportation," Development Minister Cseke Attila mentioned, as quoted in the release.
In his turn, Environment, Waters and Forest Minister Barna Tanczos stated that through this investment, Romania has the opportunity to shortly become a significant benchmark on the European map of cycling.
"Because this is one of the most sustainable ways of doing tourism, I have decided to get involved and put over 420 km of embankments at disposal, which are under ANAR patrimony, whose crests the new bike lanes will be built on. The goal is to ensure the connectivity of the over 3,000 km cycle route network which Romania is to build with funding from the PNRR [the National Recovery and Resilience Plan]. So far, all the embankments which benefit from the investments have been registered and we are in the phase of carrying out the feasibility study and the technical project. The tenders for the works will be launched in the second part of the year," Minister Barna Tanczos underscored.
The cycle routes will go through the administrative-territorial units of the following counties: Arad (29.08 km), Bihor (180.20 km), Dolj (25.30 km), Harghita (45.05 km), Mures (34 km), Satu Mare (4.09 km) and Timis (108.37 km).
According to the release, in the next period, the Development Ministry will also conclude the funding contracts with the authorities of the local public administration which submitted funding requests for the creation of mixed routes, in view of increasing accessibility of tourist areas, capitalizing on the heritage elements and natural and cultural landscape, in a sustainable manner.
With a budget worth 247.5 million EUR, within this component, the Development, Public Works and Administration Ministry will ensure the arrangement of 3,000 km of cycle routes.