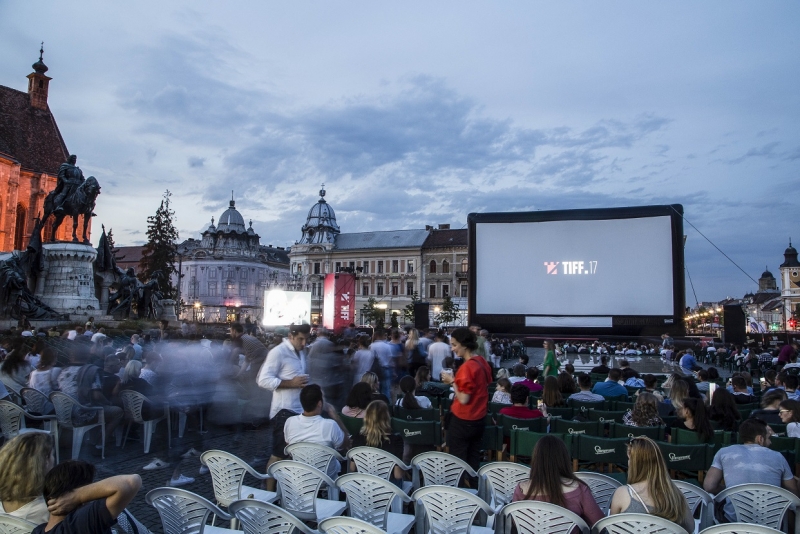 The 2023 edition of the Transylvania International Film Festival (TIFF) will present a complex programme dedicated to cinema from the Nordic countries, informs a press release sent on Wednesday to AGERPRES by the organizers.
"The Transilvania International Film Festival (June 9 – 18, 2023, Cluj Napoca) announces Focus Nordic, a complex programme, the largest of its kind in the history of TIFF, dedicated to a rich, diverse and innovative European cinema, that of the Nordic countries: Sweden, Denmark, Finland, Norway and Iceland," the press release of the festival organizers states.
According to this source, the programme marks a collaboration with the Goteborg Film Festival (Sweden), but also with film institutes from all five countries.
In addition to this partnership, the TIFF organizers announce collaborations with the Swedish Film Institute, Danish Film Institute, Finnish Film Foundation, Norwegian Film Institute and Icelandic Film Centre to finalize the Focus Nordic programme, which will include film screenings, dinner-concerts, and special guests, events or exhibitions.
"The Gothenburg Film Festival is dedicated to the international support and promotion of Nordic films and filmmakers. It is a pleasure and an honour to cooperate with a festival like TIFF. We take this opportunity to offer the public an interesting selection of contemporary Nordic cinema, which is extremely diverse," says the artistic director of the Gothenburg Film Festival, Jonas Holmberg, quoted in the press release.
Focus Nordic will include more than 25 films, many of which were premiered for Romania. Among the first confirmed titles is the mesmerizing 'Sisu' (Finland, 2022), directed by Jalmari Helander.
"Focus Nordic at TIFF is possible with the support of the Embassy of Sweden in Bucharest, the Royal Embassy of Denmark in Romania, the Embassy of the Kingdom of Norway in Romania and the Embassy of the Republic of Finland in Romania. The programme is supported by the Department of Scandinavian Languages and Literatures – Babes-Bolyai University, Cluj -Napoca," reads the press release of the organizers.
The 22nd edition of the Transilvania International Film Festival will take place in Cluj-Napoca from June 9 to 18, 2023.