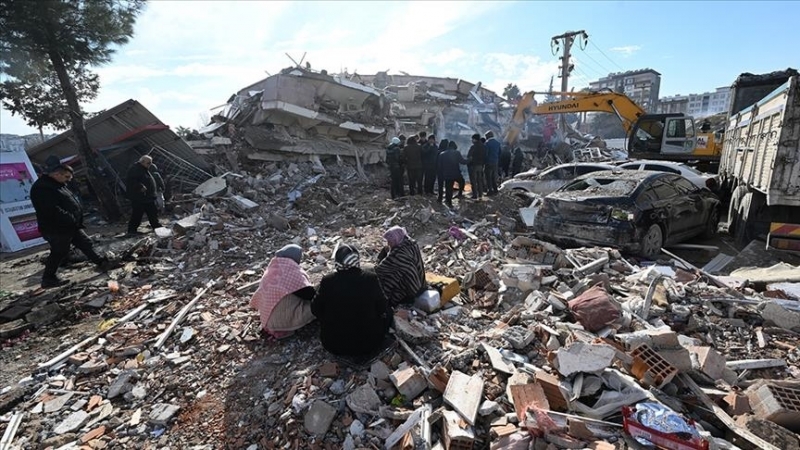 The National Committee for Emergency Situations (CNSU), convened on Wednesday in a hybrid system, with the approval of president Klaus Iohannis, by prime minister Nicolae Ciuca, approved the addition of the granting of international assistance for Turkey, which consists in mobilizing and sending a new RO-USAR search-and-rescue team of the Bucharest-Ilfov Inspectorate for Emergency Situations, a government release informs.
The adopted decision also provides for the withdrawal from the state reserves of some goods of strict necessity, for their use by the urban search&rescue team that carries out intervention actions on the territory of the Republic of Turkey within the International Humanitarian Assistance Mechanism.
At the same time, the newly adopted decision establishes the empowerment of the Ministry of National Defense to carry out missions for the transport of personnel, means and equipment of other states providing support to Turkey under the aegis of the Union Civil Protection Mechanism, which do not have these capabilities, at the request of the Department of Emergency Situations (DSU).
The government mentions that together with the specialized RO-USAR search-and-rescue personnel, within the Emergency Situations' General Inspectoaret (IGSU), 2 physicians and 2 nurses from Emergency Reception Unit (UPU) – Mobile Emergency Service for Resuscitation and Extrication (SMURD) Bucharest (as an integral part of INSARAG, International Search and Rescue Advisory Group), specialized personnel with canine teams consisting of 4 representatives with canine support from the Utility Dogs Club, respectively 2 liaison officers from the DSU, will also participate in the mission.
The CNSU decision was adopted taking into account the actions of the Romanian authorities to continuously monitor the dynamic situation in the Republic of Turkey, strongly affected by earthquakes, and, at the same time, on the basis of the permanent communication with the Turkish authorities, which continue to request international assistance through the Civil Protection Mechanism, more precisely the need for search-and-rescue teams in order to support the efforts to combat the negative effects of the earthquakes that have devastated Turkey.AGERPRES