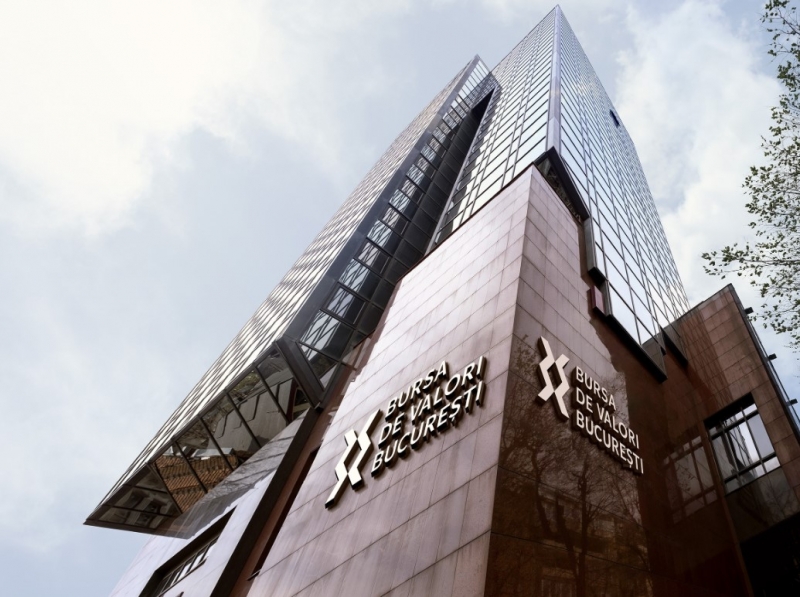 The Bucharest Stock Exchange (BVB) closed Monday's trading session with 31.219 million RON (6.345 million euros) worth of transactions, told Agerpres.
The main BET index recorded a 0.86% increase, to 12,179.49 points, and the BET-Plus index which shows the evolution of the top liquid 37 shares, rose by 0.78%.
The extended blue-chip index BET-XT of the top-liquid 25 issuers closed with a gain of 0.96%.
At the same time, the BET-FI index of the five financial investment companies went up by 1.73%, the return benchmark index for stock investment funds BET-BK closed the trading session up by 1.09%, and the sectoral energy and related utilities index BET-NG registered an increase of 1.19%.
The BET AeRO index of the 20 representative companies on the AeRO market lost 0.99%.
The most traded stocks on the Regulated Market were Banca Transilvania, with approximately 4.625 million RON, followed by the securities of Fondul Proprietatea, which generated exchanges worth 4.276 million RON, and those of TTS (Transport Trade Services) – with 3.864 million RON.
The best best performing issuers were UAMT S.A. (+13.19%), Aquila Part Prod Com (+6.10%) and Evergent Investments (+4.23%).
Conversely, the most important decreases were recorded by the shares of Grupul Industrial Electrocontact (-14.29%), Prebet S.A. Aiud (-7.73%) and Turism, Hoteluri, Restautante Marea Neagra (-6.95%).