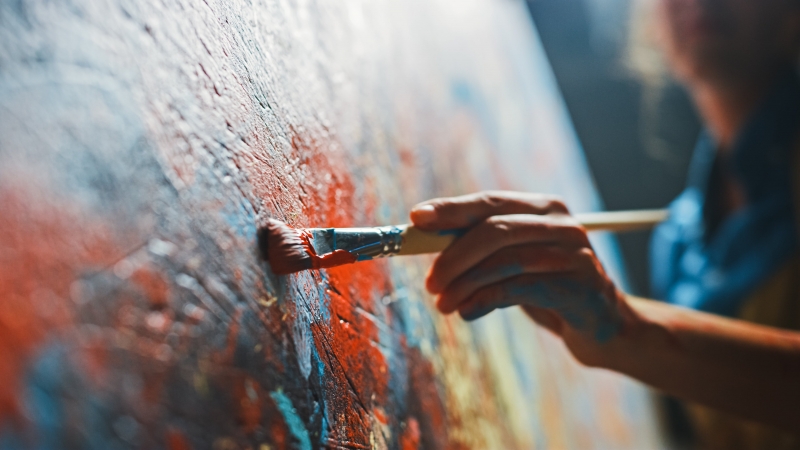 700-year-old wall paintings were discovered in the reformed church in Vistea, central-northwestern Cluj County, as well as a wooden cross-beam from 1319, considered the oldest dated comble in Romania, told Agerpres.
"The reformed church in Vistea was built between the 13th and 15th centuries. An older circular construction was discovered under the current church. The murals in the nave and the triumphal arch of the church date from two distinct periods, but both were made between the 13th – 14th centuries. Until now, stripping and conservation operations have been carried out," restorer Kiss Lóránd told AGERPRES.
Also, a wooden cross-beam was discovered, which is probably the oldest dated comble in Romania, 1319-1320.
"At the triumphal arch, the pictorial layer was in contact with the beam that supports the coffered ceiling, which indicates that the beam is prior to the painting. The dendrochronological analysis of the beam and the wooden material of the valve frame was carried out, from which it emerged that an important part of the wooden material of the nave was cut in the years 1319-1320. Thus, in the nave of the reformed church in Vistea, we are dealing with perhaps the oldest dated cross-beam in Romania," Kiss Lóránd said.
Conservation and restoration was handled by Imago Picta SRL, represented by Sólyom József Zsolt, Filep Melinda, Kiss Lóránd, Oláh Janka Melinda, the art history study – Dr. Weisz Attila, and the dendrochronological analyses – Anno Domini SRL (Tóth Boglárka).